8D7N Discover Palau
Highlights
Experience Palau's natural beauty, vibrant culture, and rich history. Immerse yourself in the warmth of Palauan hospitality. Unforgettable memories await.
Snorkeling around the famous Ulong Channel Palau
Island culture tour at Babeldaob
Description
7-night accommodation with 3 days of activity, daily breakfast, 1-day snorkeling, 1-day Island Cultural Tour, and Half-day City Tour inclusive of lunch & drink, guide, and hotel-dive shop-hotel transfers.
Inclusions
7 Nights' accommodation with breakfast
Tours inclusive of lunch and drink
Tours and admission tickets as per mentioned in the itinerary
Hotel-dive shop-hotel transfers
All government taxes
Exclusions
Flight tickets and airport taxes
Airport Transfer
Travel / Covid Insurance
Conservation Park Fees
Tipping for guide and driver
Personal expenses such as international call charges, minibar, laundry
Any other items that is not mentioned in the inclusions above
*Please note that International check-in time is at 3PM local time. 
*For early check in requests are subject to additional charge. We recommend to pre book the room 1 night before your arrival date to secure a guaranteed early check in.
********************************************************************************************
Palasia Hotel (Optional)
Pre-book for 1 additional night for guaranteed early check in @ SGD 275.00
Palau Pacific Resort (Optional)
Pre-book for 1 additional night for guaranteed early check in @ SGD 660.00
Palau Royal Resort (Optional)
Pre-book for 1 additional night for guaranteed early check in @ SGD 449.00
Facilities
Balcony
Ocean View
Radio
Shower
Sofa
Itinerary
Day 1 - Arrival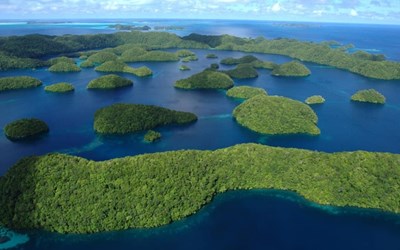 Your eight-day adventure kicks off as you arrive in Palau. Upon arrival, our dedicated representative will greet you and guide you to your chosen resort. There, we'll arrange for your bags to be securely stored, allowing you to relish a leisurely morning. Savor a delightful breakfast while taking in the tropical ambiance. Use this time to adjust to the
island's charm, setting the stage for the exhilarating days of discovery that lie ahead in Palau.
Meals: Refreshment
Day 2 - Snorkeling (Ulong Channel Island Area)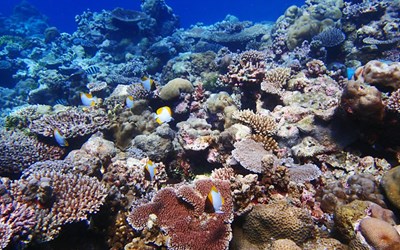 Embark on a mesmerizing journey through the underwater wonders of Ulong Channel in Palau's Island area.   This tropical haven is renowned for its pristine, crystal-clear waters and an abundance of marine life. It beckons snorkelers to submerge themselves in a realm of breathtaking coral reefs teeming with colourful fish, sea turtles and other exotic species.  Ulong Island stands out as a top snorkeling destination, where the Pacific Ocean's rich biodiversity and warm waters welcome exploration. 
Hidden coves and secluded beaches reveal themselves, offering an immersion into Palau's natural beauty. With experienced guides and top-notch equipment, this snorkeling adventure promises an unforgettable experience for nature enthusiasts and water lovers alike. Take the plunge and craft memories that will endure a lifetime in the captivating snorkeling paradise of Palau.   Dive deep into the heart of the Pacific's underwater treasures and let its splendour leave an indelible mark on your soul.
Meals: Breakfast / Lunch
Day 3 - One Day Island Cultural Tour (Babeldaob)
This tour in Babeldaob, which is the largest island in Palau, offers a captivating journey into the heart of Palauan heritage and traditions. 
This immersive experience allows one to explore the rich cultural tapestry of the region. We will visit local rituals and performances and visit historical sites, including Bai, communal meeting houses and traditional stone monoliths, which provide insights into the island's history and customs. 
Meals: Breakfast / Lunch
Day 4 - City Tour (Half Day Tour)
Discover the vibrant capital city of Koror with our city tour in Palau. Immerse yourself in the rich culture and history as you explore local markets, taste delicious cuisine, and visit historical landmarks. Experience the warm hospitality of the locals and soak in the stunning landscapes that surround the city. From cultural immersion to historical exploration, our city tour in Palau offers a memorable and enriching experience for all.
Meals: Breakfast / Lunch
Day 5 to 7 - Free and Easy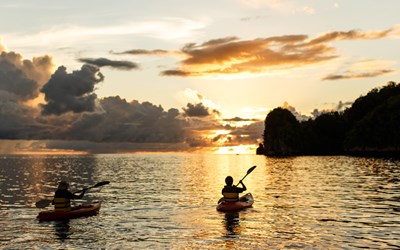 Breakfast in the resort.
Your penultimate day in Palau offers even more opportunities for relaxation and exploration.  You can revisit your favourite spots or discover new ones.  This day is all about embracing the freedom to tailor your experience to your preferences.
Meals: Breakfast
Day 8 - Departure
Early breakfast.
As your 8-day journey in Palau comes to a close, cherish the memories you have created in this extraordinary island nation. With its rich culture, pristine beaches, and budget-friendly options, Palau is a destination that leaves a lasting impression.
After checking out, you will head to the airport for your departure. With a heart full of experiences and a camera full of pictures, bid farewell to Palau, knowing you've had an unforgettable adventure in this captivating paradise.
Meals: Breakfast